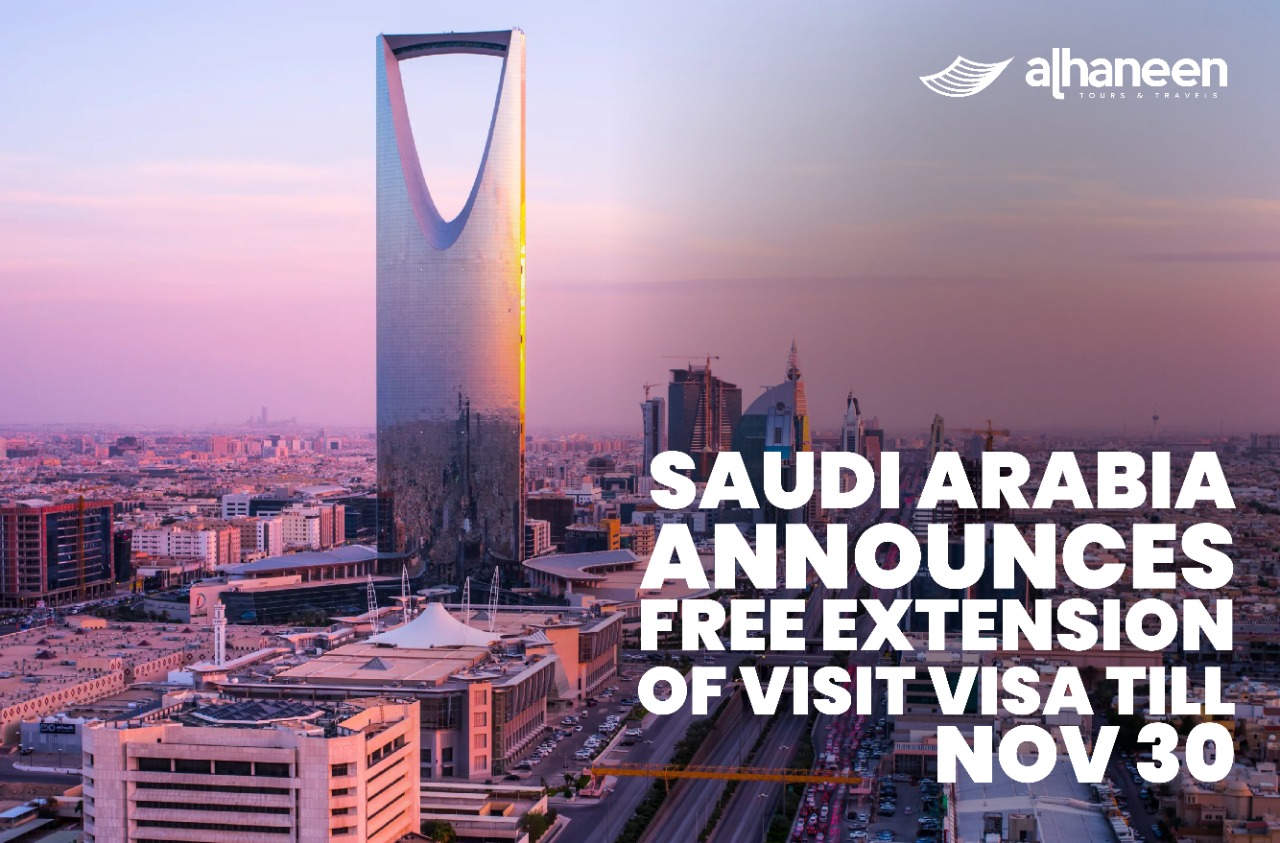 Saudi Arabia announces free extension of visa till Nov 30
The Ministry of Foreign Affairs of the Kingdom of Saudi Arabia recently announced that it has now extended the validity of visit visas for travellers who are not allowed to enter the country amid the travel ban. As per the latest reports, Indian travellers will also be able to avail this visa validity extension free of cost, as India along with Indonesia, Pakistan, Turkey, Egypt, Ethiopia, Brazil, Vietnam, Lebanon, and Afghanistan continue to feature on Saudi Arabia's travel ban list. The Ministry informed this in a tweet, and stated that the extension will be automated until November 30, 2021. Reportedly, the decision has been taken, in cooperation with the Saudi Data & AI Authority, and in coordination with the Ministry of Finance, which will be applied without any financial compensation or fee from countries from where travellers' entry is suspended in Saudi Arabia.
The Ministry stated that it has notified the beneficiaries regarding the extension via their email, with an e-Visa form attached. The Ministry further added that beneficiary visitors, who are still outside the Kingdom, from countries whose entry has been previously suspended, can also avail this visa extension facility. This move comes as the gulf nation is making efforts to mitigate the effects of precautionary measures associated with COVID-19. Saudi Arabia continues to promote international and domestic vacations, and is targeting around 50 million tourist visits in 2022. Recently the gulf nation also launched a smartphone-based mobile application for biometrics registration of Hajj and Umrah pilgrims seeking e-Visa.
The details of travelling from UAE to Saudi Arabia, everything you need to know thru Visanations, which is the best Saudi Visa Agent in Dubai, providing the best Saudi Visa Services from UAE. Also, Visanations will provide Saudi business and Visit Visa, Saudi Visa for UAE residents.
---